Home Glass Wine Cellars with a Rustic Touch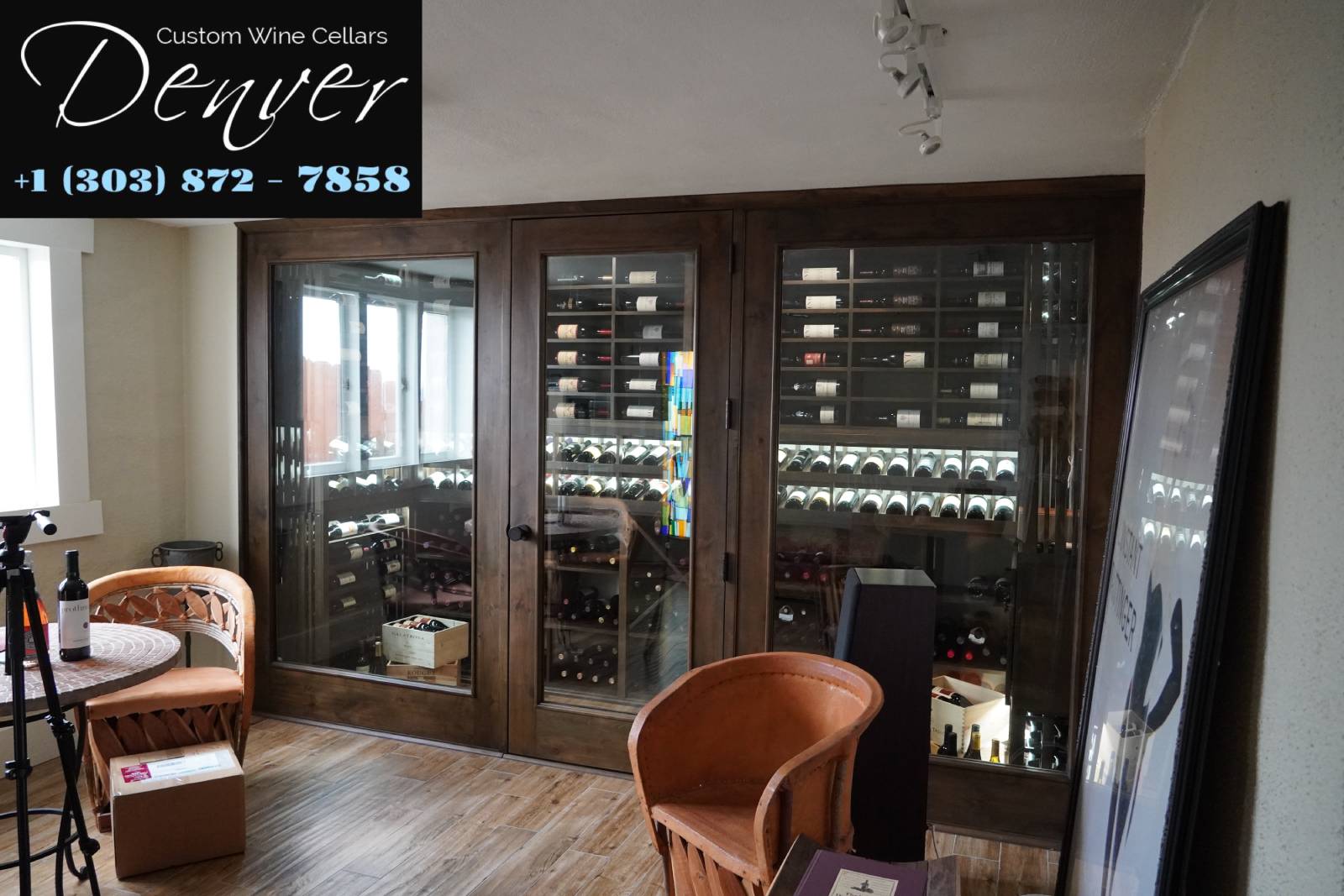 When it comes to customizing glass wine cellars, your design options are limitless when you work with professionals who specialize in wine cellars. Wine storage rooms can add value to any property, and you can make your investment more worth it by ensuring the room has character and can efficiently cool your entire wine collection — like this classy wine cellar we did for one of our residential clients! Continue reading below to learn more about this project.  
Yes, This Is Indeed a Glass Wine Cellar Inside a HOME 
Every homeowner has their own personality, and their home often reflects it. Modern houses for modern homeowners, classy houses for the traditional ones, eclectic homes for the artistic homeowner — you get a glimpse of what someone is like just by looking at the design of their home. The same goes for custom home wine cellars!  
The owner of this wine cellar had a very unique taste and wanted to have a wine cellar with a dedicated lounge area, a rustic-homey atmosphere, and a little bit of glass to make it a little more contemporary. If we didn't mention this was a home wine cellar, you might probably think this was a wine store because of how the aesthetic was perfectly curated — even the first door to the room!  
Glass and Barolo Wine Cellar Doors 
This residential wine cellar was built in an area separate from the entire house. This is why there are two doors: one for the main room and the other for the walk-in wine closet itself. The main door is a Barolo door with beautiful stained glass works. We painted the frame white to match the white exterior of the room.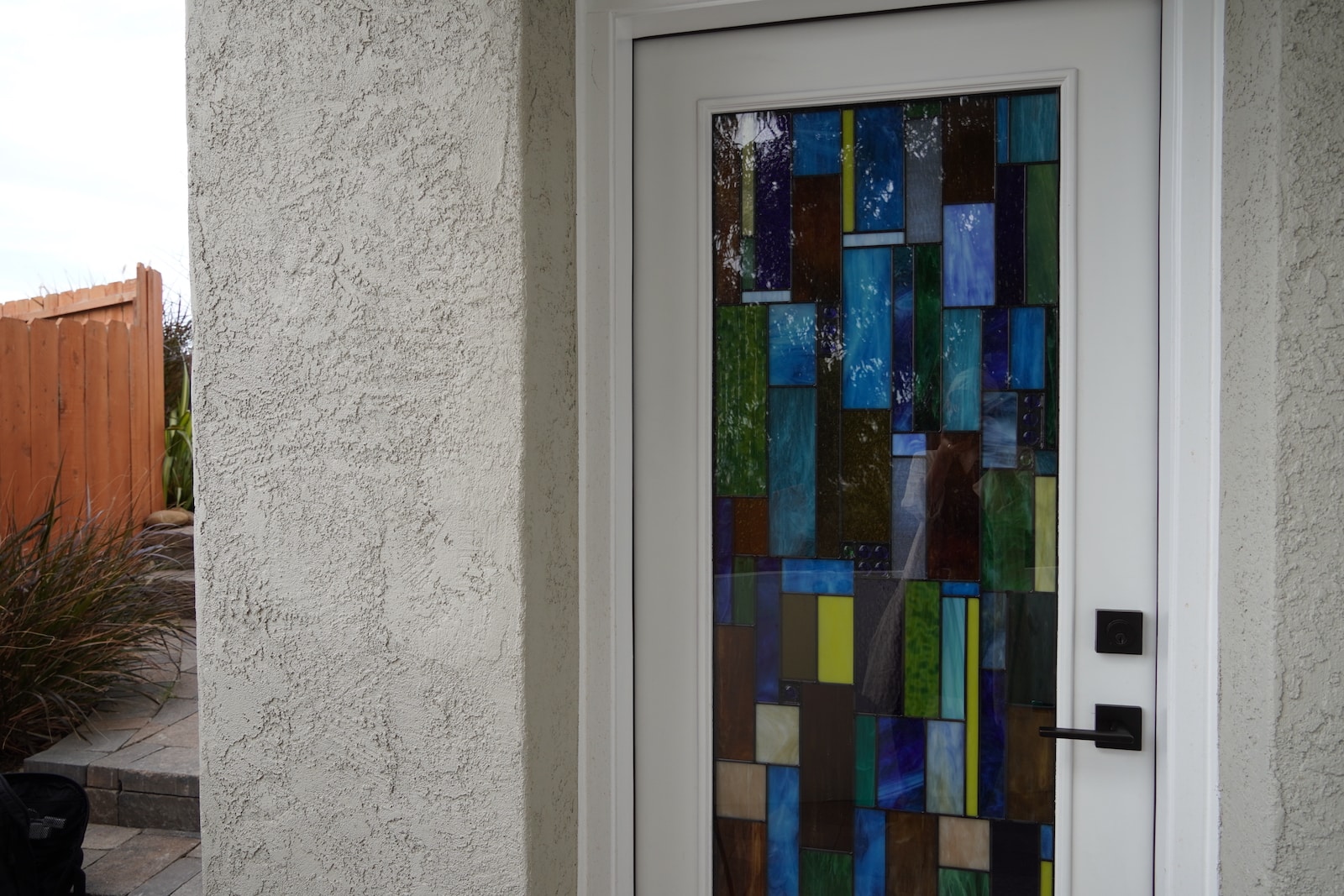 When you enter, you immediately arrive in the salon that's furnished with 4 fancy chairs, a stone table top, a large vintage art deco poster, a few books and embellishments, and cool wooden floors. The rustic wine closet sits right beside the salon, with its own glass enclosure. Since the door to the cellar is made of tempered glass, you can effortlessly see the entire wine collection from the salon. 
Want to see another lounge design for wine cellars? Check out this basement wine cellar!
All our wine cellar doors are also specially manufactured because we cannot use regular doors for wine cellars. Since the door is exposed to two different microclimates (the cold and humid environment inside the cellar and the warmer, wetter environment outside the cellar), it has to be strong and durable enough to withstand the temperature gradient. In addition, the space between the door and the jamb must be airtight as much as possible to prevent condensation inside the cellar.  
Custom Wooden Wine Racks for the Custom Glass Wine Cellar 
In the design world, we call the style we used here contemporary. Contemporary wine cellars feature a blend of natural and synthetic materials, including wood and glass. Placing wood adjacent to glass tones down the modern and formal feel of glass, making the atmosphere more relaxed and warmer. Imagine retreating to this room after a hard day's work. You'll be embraced by the coziness of the interiors while sipping your favorite Reisling, Pinot, or Chardonnay in your own time and space.  
The room already had wooden floors and door frames, so we felt it best to bring in custom, wall-mounted, wooden wine racks. We made them from Alderwood, a type of hardwood that stains beautifully. To create more contrast to the room, we painted the racks darker, specifically with an Early American stain. We also used polished wood for the ceiling, which looked similar to the flooring.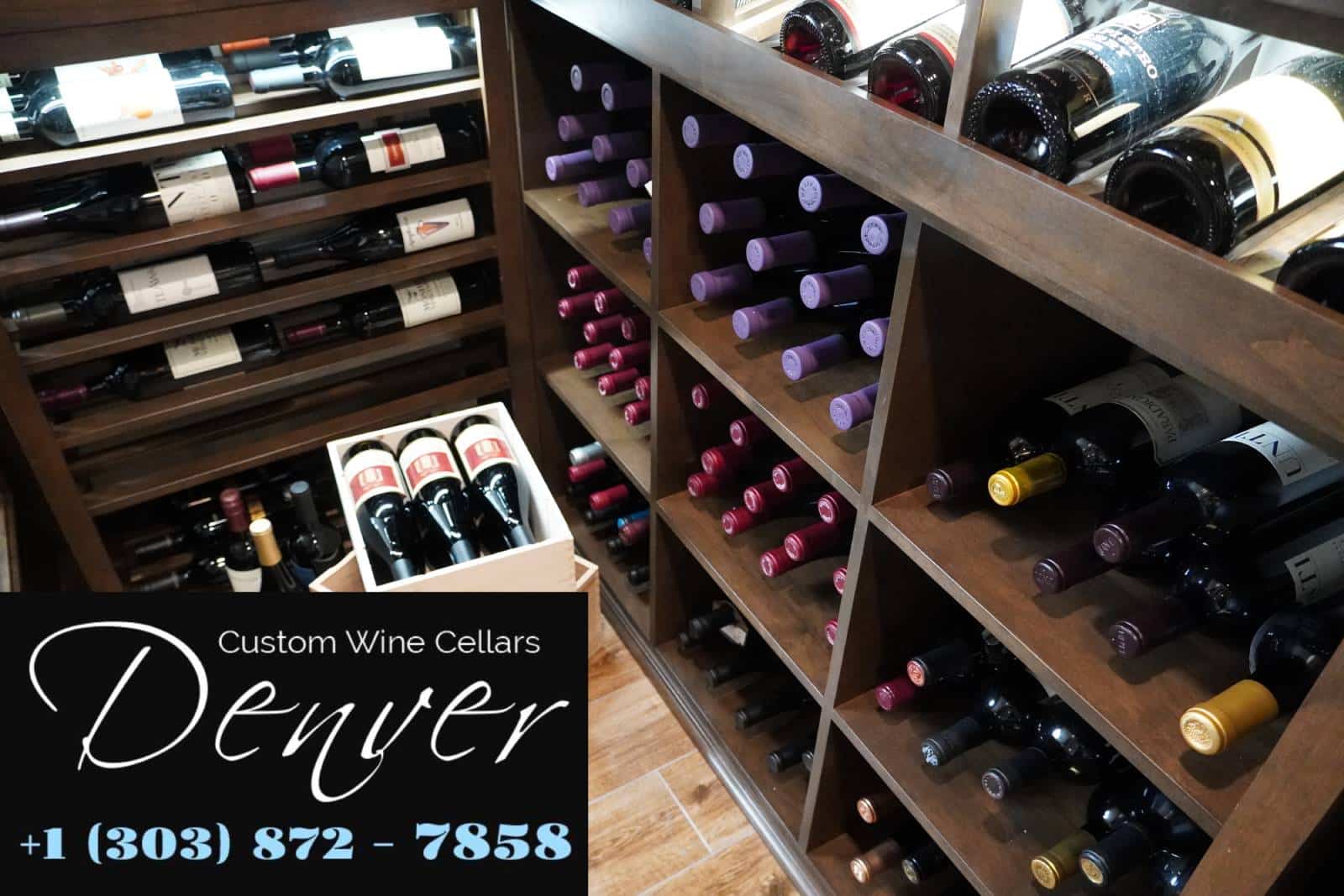 A Space for Everything Wine-Related  
Regarding the design of the wooden wine racks, we made sure to make it very interesting since it can be seen from the outside. Every beautiful wine display is dependent on the rack, and this is what we kept in mind when we were sketching up designs. The result? A well-organized rack that showcases the bottles in different positions: horizontal label-forward, cork-forward, slanting, and vertical. This was made possible by building together different storage configurations: x-bins, cubbies, high-reveals, and horizontal shelves.  
We also lodged a decanting area on one corner, dimly illuminated by a single puck light. Beneath the tabletop is a drawer and a small cabinet to store tools, stemware, and other stuff. All in all, this glass wine cellar could store up to 1,500 bottles of wine.  
Come Home to a Beautifully-Made Wine Cellar — Contact Custom Wine Cellars Denver!  
Custom Wine Cellars Denver is one of Denver's leading custom wine cellar designers and builders. We love creating unique wine cellars for each of our clients, and we love getting our hands dirty at work to ensure you get more than what you paid for. We also work with Steve Pantalemon, the go-to wine cellar expert who has made some of the finest home wine cellars in the country!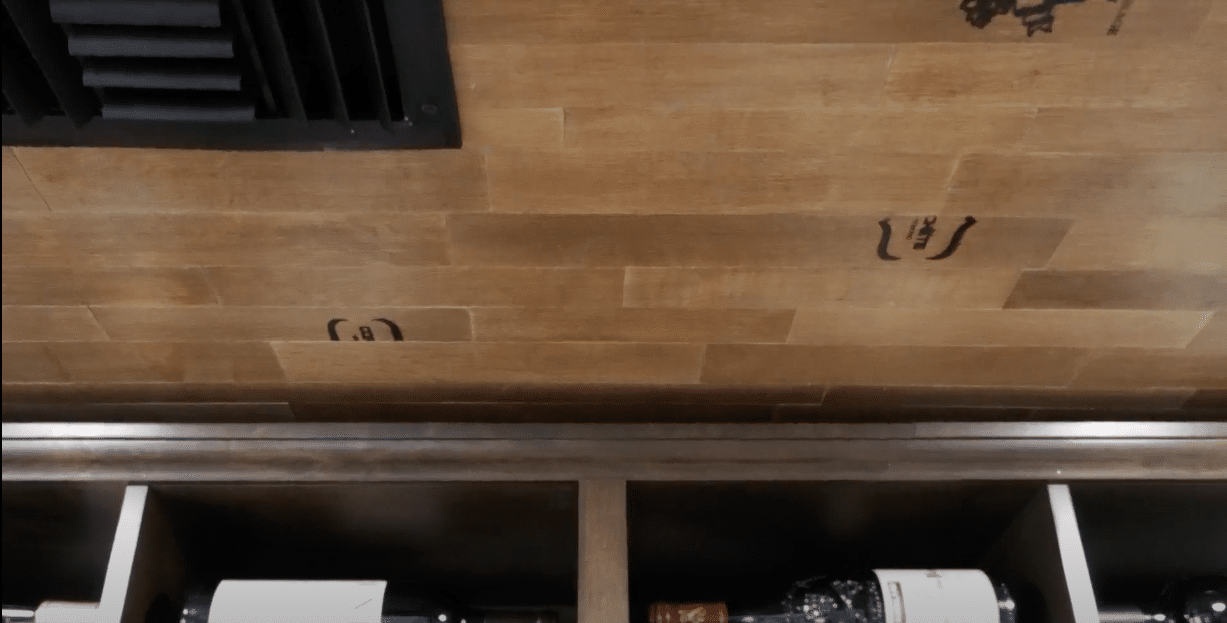 If you're unsure of the design you want, we'll help you brainstorm ideas, give you some design inspirations, and create a 3D design free of charge!  
Whether you're in the Country Club area, Hilltop West, Cherry Creek, City Center, Washington Park, and the rest of Denver, Custom Wine Cellars Denver is there to serve you.  
Contact us at (303) 872 – 7858, and let's start planning the best glass wine cellar for you!