How Experts in Denver Can Help Build Your Dream Home Custom Wine Cellar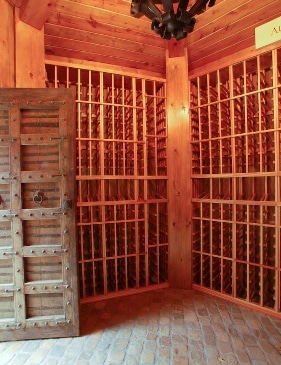 If you are a serious wine collector who has the right budget for building a dedicated wine cellar in your home, Custom Wine Cellars Denver is here to help you.
We are one of the most reliable companies and we offer innovative wine storage solutions and excellent customer service. We have built tastefully designed wine rooms with form and functionality in mind.
Home Custom Wine Cellars: Why are They In-Demand Among Wine Lovers in Denver?
It is wrong to think that it is safe to store your wines in any area of your home. In most cases, they can be seen on the shelves, cardboard boxes, kitchen cabinets, and refrigerators. For experts like Custom Wine Cellars Denver, we encourage wine enthusiasts to invest in a climate-controlled wine cellar.  
With the many benefits it offers, there is no doubt residential wine rooms are in demand in many areas in the world. Keep in mind that you must work with an experienced designer and installer to ensure that they have the skills necessary for constructing a climate-controlled wine cellar.  
Our team's goal is to create a wine storage and display area that will preserve our client's wine collection for many years to come and display it with style. 
A Custom Wine Cellar Designed and Built by Denver Experts Will Increase the Value of Your Home 
Most homebuyers are looking for unique and functional features in a property. A wine room is not present in every home for sale. If your residential property has a beautiful custom wine cellar, there is a higher chance that you will be able to sell it quickly at a competitive price.   
It does not only add character to a home but also provides a relaxing entertainment place for family and friends. If you want to attract buyers to buy your home, Custom Wine Cellars Denver will help you.    
Ideal for Long-Term Storage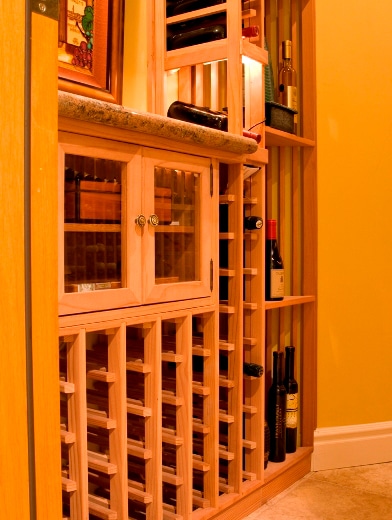 Your wines will be ruined if you store it in a place with poor conditions. It is the primary reason many residential owners invest in a refrigerated custom wine cellar built by Denver experts.  If you care for your prized collection, you have to store them in an ideal environment. It is best to consult a wine refrigeration specialist.
We design custom wine cellars intended to achieve the ideal temperature (55 to 65 degrees Fahrenheit) and humidity level (60 to 70 percent) for aging wines. We care for your wines and we have extensive knowledge about the adverse effects of too much exposure to heat, light, odor, and vibration can be detrimental to the wine. Therefore, we always make sure that we install high-quality components correctly.
We Follow Standard Procedures to Ensure That We Are Doing the Right Job
At Custom Wine Cellars Denver, we follow these crucial steps when building home wine cellars: 
Assessment of the client's needs (location and size of the room, number of bottles intended to be collected, financial requirements, etc.) 

 

Creating a design after the owner approves the drawings

 

Framing the room

 

Installing electrical and plumbing rough-in

 

Insulating and adding a vapor barrier

 

Select and placement of the cooling system

 

Install the wine racks

 

Install the wine cellar lighting

 

Install the flooring

 

Install the door 

 
Meeting with You to Assess Your Needs
Before designing a wine cellar, we will visit the site and meet with you to gather detailed information about your specific requirements. These include the following: 
Location, size, and shape of the room to be converted into a wine cellar 

 

Aesthetic preferences

 

Desired style of racking

 

Collecting habits

 

Wine preferences

 

Technical challenges

 

Number of bottles intended to be stored

 
You are welcome to ask all the questions you have in mind, and we will explain everything to help you understand the possible options and results.  
A Free Custom Design Package Awaits You When You Work with Us in Your Home Wine Cellar Project in Denver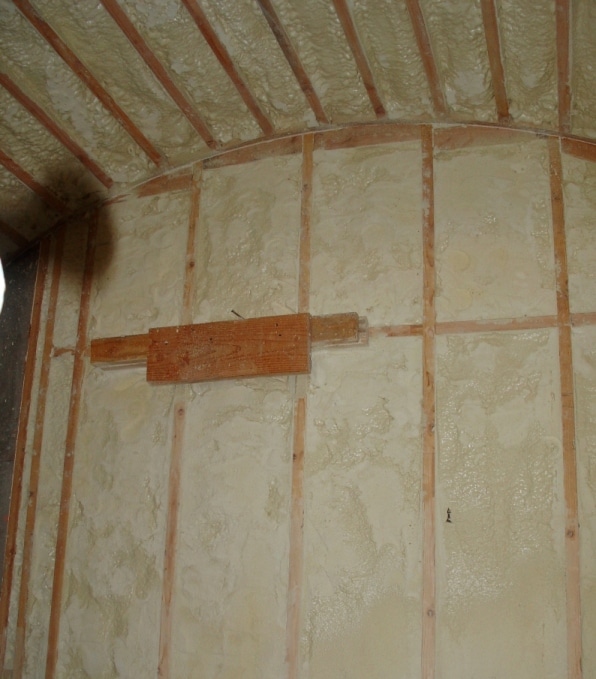 After making a careful assessment of your needs, we will start creating 3-dimensional drawings to illustrate how we can bring your dream wine cellar to life. CAD images will provide you with a better visualization of the completed wine room. The drawings show the different elevations, styles, and bottle capacities of the racking on each wall. 
We will submit these images to you so you can review them and make necessary changes. After your approval, we will start the construction phase.
Wine Room Insulation 
A professional builder should know the significant role of insulating the walls, ceiling, and door. For Custom Wine Cellars Denver, it is essential to install the correct insulation in a wine room that will be equipped with a cooling system.  
This process will prevent the cold air from the refrigeration unit from escaping the room and the warm air from entering in. The temperature and humidity will be unstable, causing wine storage issues. When this happens, the quality of your wines will be affected. Proper insulation will not only protect your favorite wines from spoilage, it will also save your wine cooling system from breaking down and keep your energy bills low.  
Choosing and Installing a Reliable Cooling Unit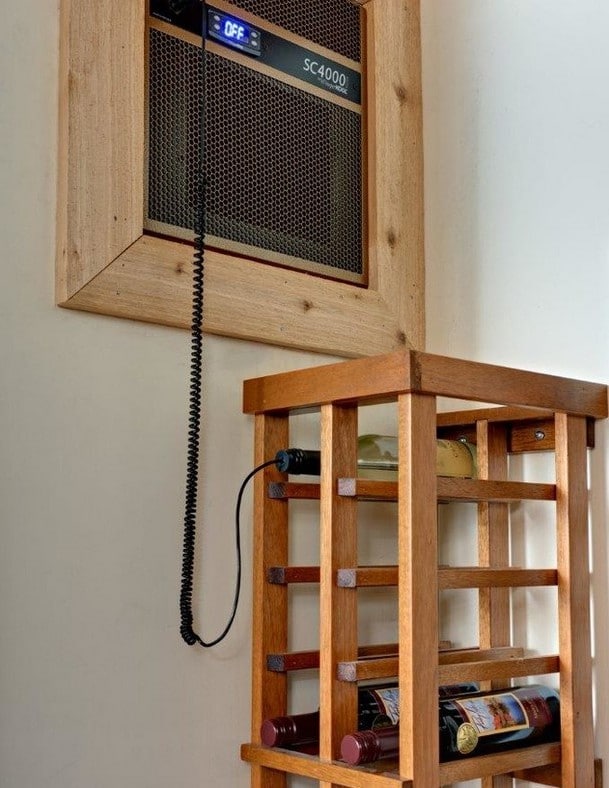 The wine cooling system has the most critical role in preserving the desirable characteristics of your wines for many years to come. With many types and brands of refrigeration unit available in the market, it is best to consult with an expert.
At Custom Wine Cellars Denver, our team has extensive knowledge in wine cooling. We perform a heat load calculation to help determine the correct R-value and the ideal brand, type, and size of the cooling unit for your needs.   
We offer efficient climate-control systems from these trusted manufacturers:  Wine Guardian, WhisperKool, CellarPro, and US Cellar Systems.  All of their wine refrigeration units are commercial grade and equipped with functional features. 
Work with a Custom Home Wine Cellar Specialist in Denver
To avoid a waste of time, money, and wine investment, you must hire an expert in custom home wine cellar design and installation. Custom Wine Cellars Denver provides innovative wine storage solutions to those who want to invest in a safe and beautiful storage and display area for their wines.  
Receive your custom quote by calling (303) 872-7858!