Turn Your Bottles of Red Into Art by Having Contemporary Wine Cellars
Contemporary wine cellars are a sight to behold and should be looked at as art. When we think of art, what usually comes to mind are those that hang on the walls. What if we tell you that art could be built inside your walls? And that is through a contemporary wine cellar!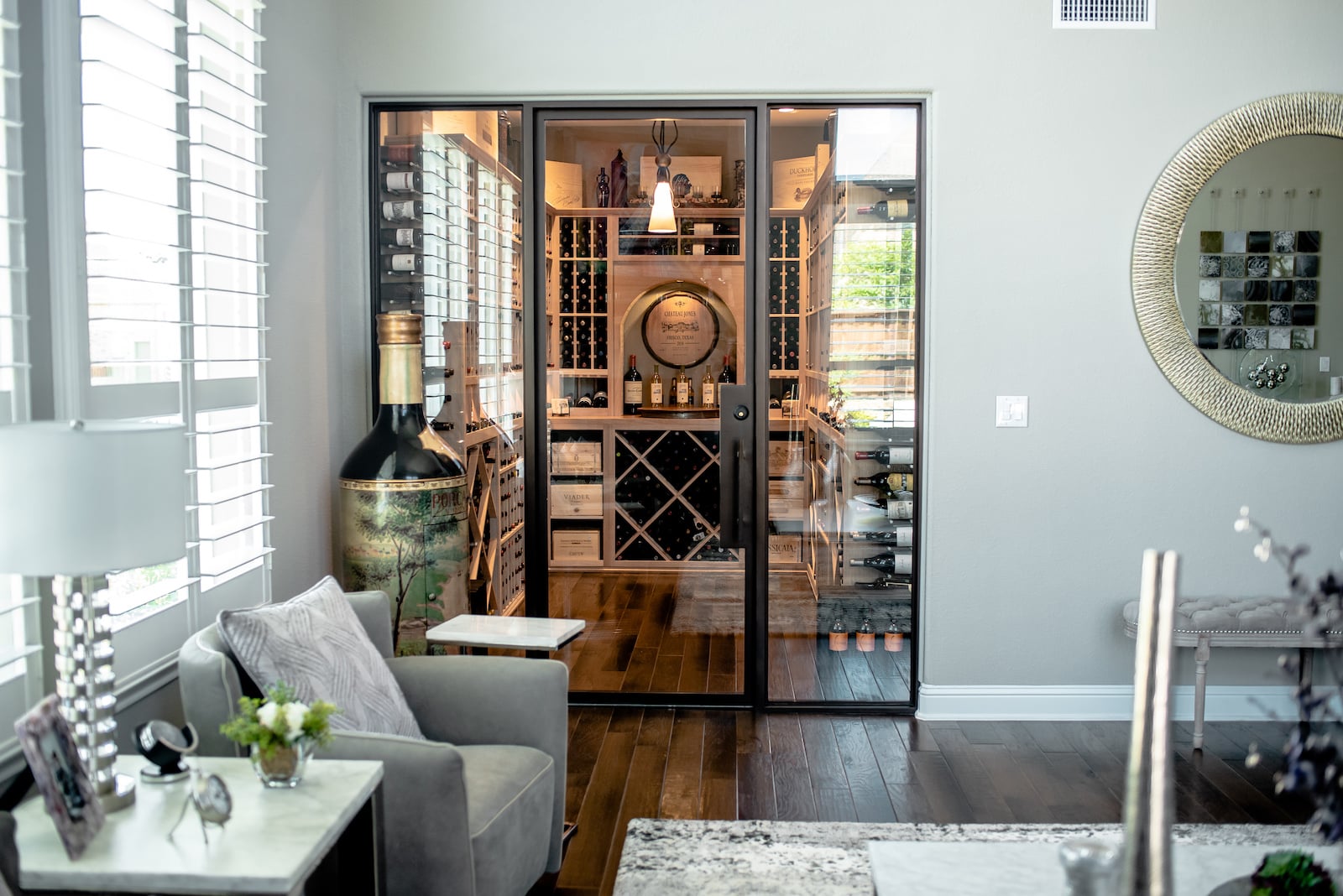 We have better technologies and designs to withstand the changing temperatures of a ground-floor room and a rooftop penthouse in Republic Plaza. To accentuate your modern Denver home, a contemporary wine cellar is a way to go if you don't want to sacrifice light in your cellars. You can have a radiant and inviting space that can maintain the natural aging process of wine and retain its authentic taste. 
At Custom Wine Cellars Denver, our professional skills in design and execution are what you need to bring the mixture of tradition and modernity into your home. Curious about how contemporary wine cellars are built? Come along with us as we show you through one of our recent contemporary wine cellar projects.
What Are Contemporary Wine Cellars
Contemporary speaks of the present time. Instead of focusing on a single traditional style, contemporary looks into trends and design approaches of the current era. It is a design style that pulls inspiration from present trends in design and art and even goes as far as architecture. When building contemporary wine cellars in Denver, we aim to create a space that fits the modern aesthetics while incorporating the functionality of original wine cellars.
Mixing the Old-Fashioned With the Modern in Denver Contemporary Wine Cellars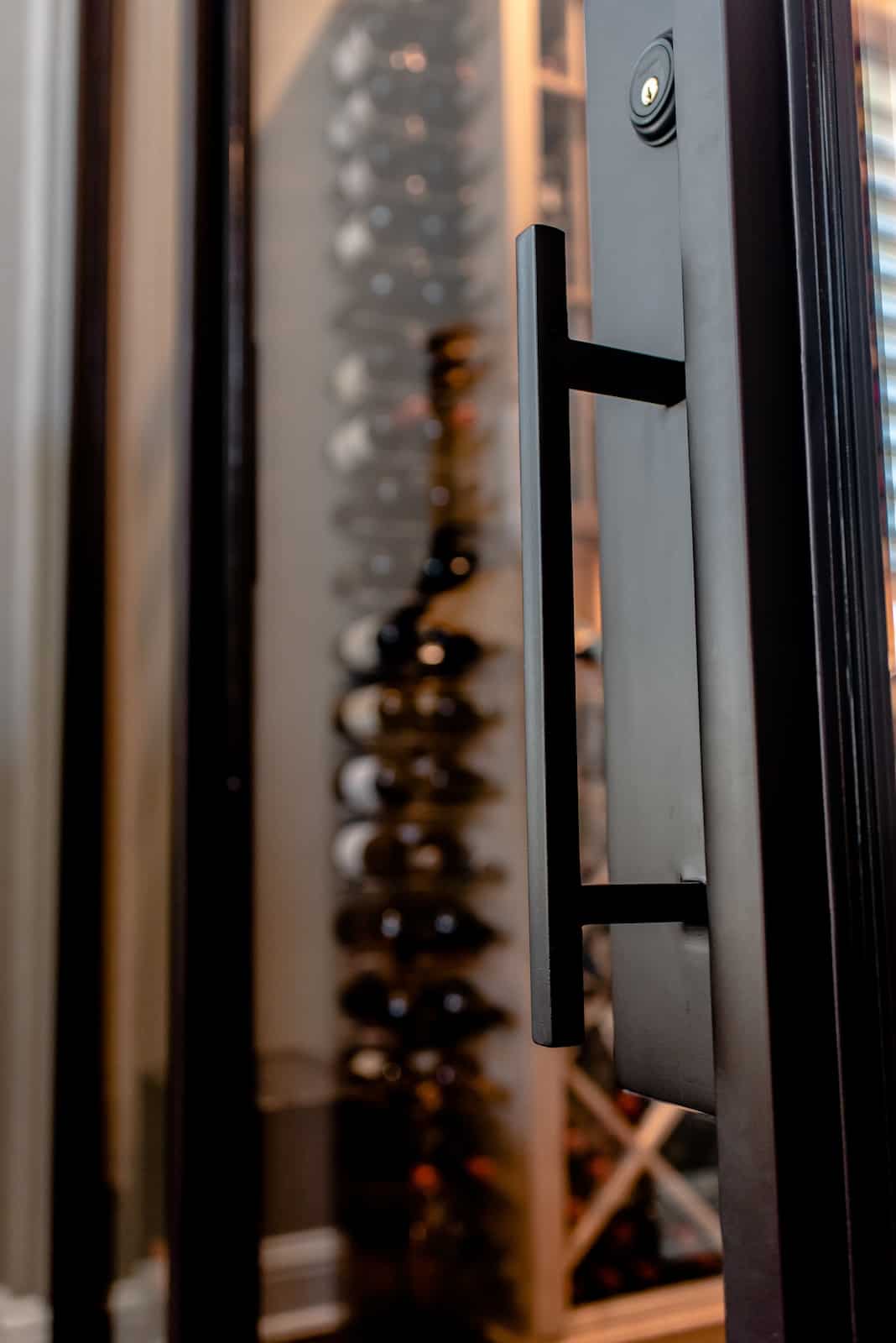 For a contemporary look, our professional designers focused on what modern materials and fixtures would fit the space. In one of our projects, we worked with a cellar placed in the living room. So the cellar needed to match the overall atmosphere of the living area while standing out enough to capture your attention and delight. 
The living room was quite roomy, with high ceilings, bright walls, and huge windows. When creating a contemporary wine cellar for the space, we worked with height, color, and light elements.
Since the home was bright, we used a light wood finish for the wine racks. We used a lighting fixture with a slight yellow hue that bounced off the walls beautifully. This made the room look splendid while adding a classic touch to the cellar. 
To bring out some modernity, we added metal finishes. It can be seen at the ends of the wine racks wherein ultra pegs hold the wines. The wine pegs can add a modern twist to the wine room and showcase the beautiful brand labels of the bottles. 
There are different types of metal wine racks in the market too. Take a look at these W-racks from one of our suppliers, VintageView. 
Adding Glass Doors to Your Contemporary Wine Cellar
To close off our cellars, we must choose the right contemporary wine cellar doors. For this project, we decided to install glass doors and panels for the entrance and the dividing wall between the cellar and the living room. It was the perfect choice since it allowed the guests lounging in the living room to marvel at the sight of the contemporary wine cellar while enhancing the height of the space. It made the wine cellar feel separate but connected to the living room. 
If you are working with a similar space wherein you want to build your contemporary wine cellar in the living room, glass doors are a great option. They allow the light in so the wine room doesn't feel too hemmed in. 
You can have your wine cellar doors customised. Here's a quick look of some doors we custom-make at Custom Wine Cellars Denver.
The Proper Cooling System for Your Contemporary Wine Cellar
Once upon a time, people built their wine cellars in dark basements for a reason. That is because underground spaces tend to have a cooler and more stable atmosphere that helps wine age naturally. The best temperature for wine to age properly ranges between 55 to 65 degrees Fahrenheit. So when you are building a contemporary wine cellar in Park Hill or Cherry Creek, maintaining the temperature is an utmost priority.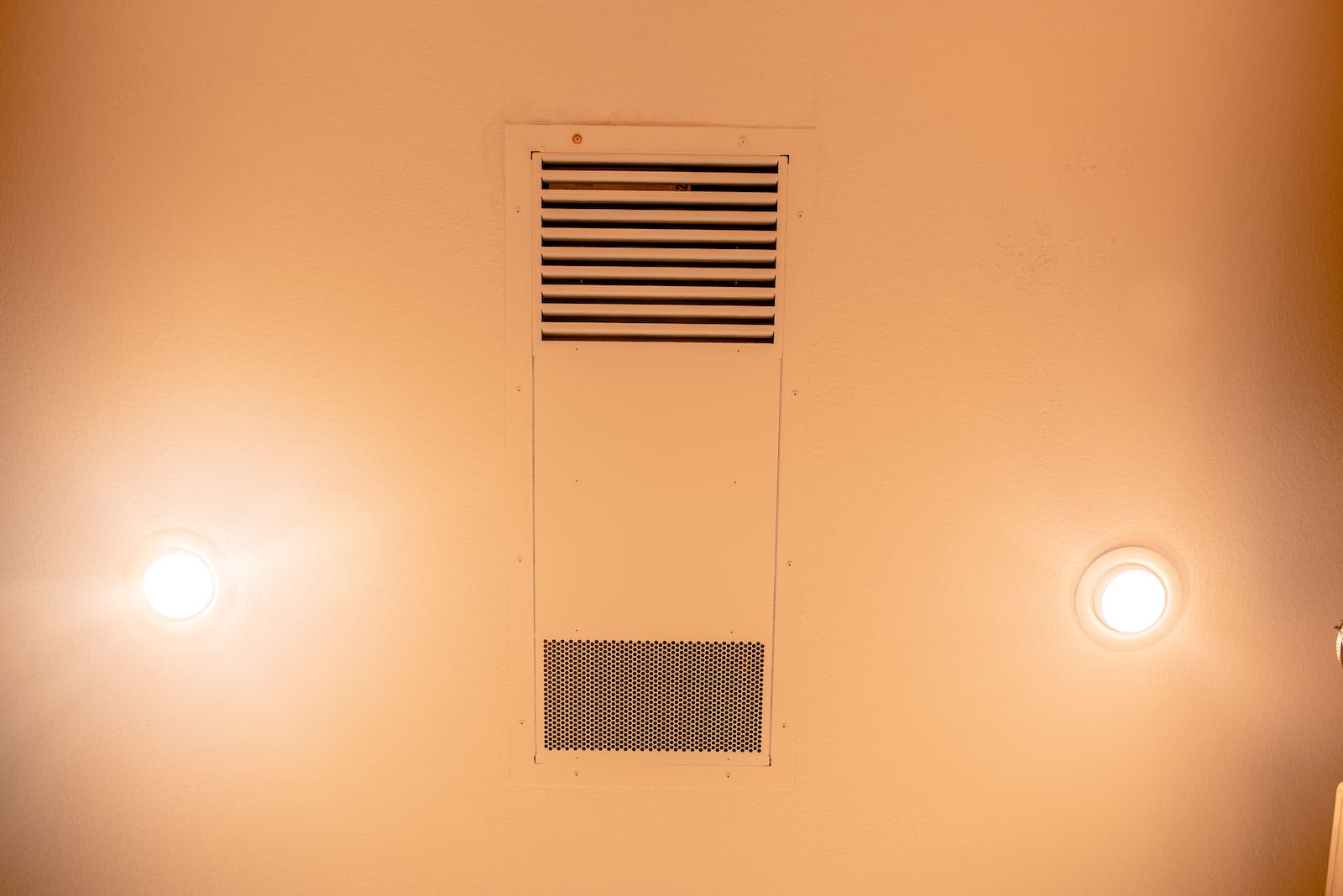 How Do We Install a Cooling System Into a Wine Cellar?
For this particular contemporary wine cellar, we used a ceiling-mounted ductless split cooling unit. We had the compressor placed outdoors while the evaporator was installed inside the cellar and hidden behind the vents. This helped us maximize the space so we could incorporate more designs and storage space. It is the perfect solution to avoiding an eyesore while keeping your wine cellar cool.
Have Your Contemporary Wine Cellar Built by Professionals
With our professional team at Custom Wine Cellars Denver, we can build the best contemporary wine cellar designs in your home. Whether you want to upgrade your existing wine cellar or convert a room into a beautiful customised wine cellar in Denver, we are your guys.
We have expert designers and builders who are ready to help you in the process and give you all the expert knowledge you need when making your decisions. Whether your home is in the Civic Center, Stapleton, Auraria, or West Colfax, we can build a great contemporary wine cellar anywhere in Denver that can stand the test of time and temperature. Let us know your contemporary wine cellar goals by calling us at (303) 872-7858. We are thrilled to begin this journey with you.