Orchestrating Commercial Wine Rooms in Denver to Increase Profitability
Commercial wine rooms can be a lot trickier to design and build because it's now more than just displaying the wines according to the owner's preferences. We already need to understand that many people of various preferences will come and take a look at it. Furthermore, we need to ensure that the wine cellar design converts visitors into paying customers.
Check out this project we did with our partners at Wine Cellar Specialists. It's a massive commercial wine room inside City Vineyard's wine store. It needed some revamping and expert planning to entice more customers and create an enjoyable experience for them. If you own a wine store, bar, or restaurant in Denver, Aurora, Lakewood, Boulder and other communities within Colorado, and you're looking to add a wine cellar or room, this project is worth looking at.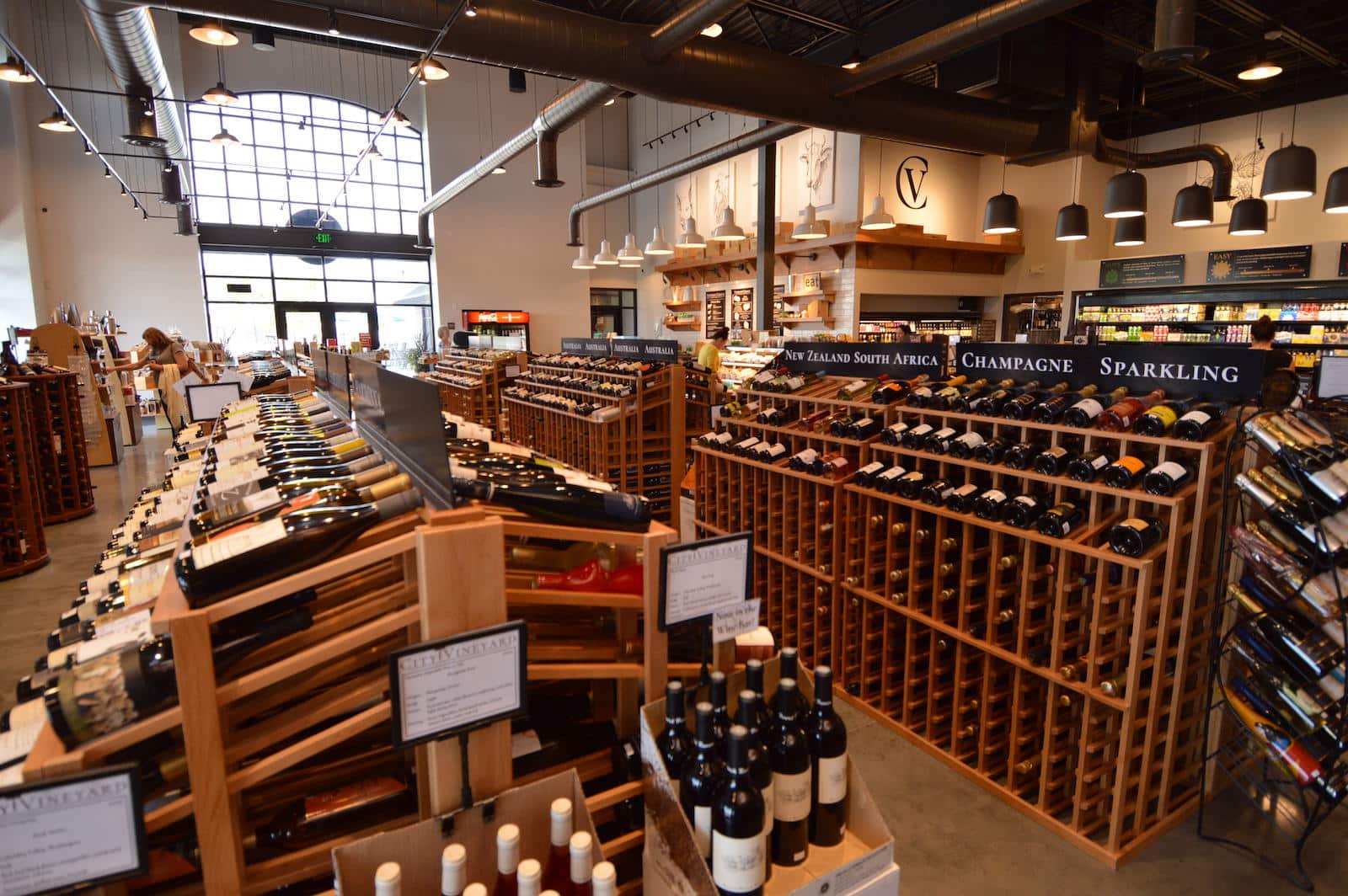 Commercial Wine Rooms That Don't Just Display Wines
If bibliophiles have bookstores, avid wine enthusiasts have wine stores. For wine fanatics, stepping inside a wine store can be more than just doing errands for the next party; it's usually going through a whole experience they enjoy and crave for. That's why it's crucial to create an environment that supports the kind of excitement your customers are expecting.
City Vineyard is a Montana-based wine store that serves fine wine, craft beer, and gourmet food. They're found in this warehouse-type structure with high ceilings, sprawling floor space, and large glass windows that welcome a lot of natural light.  They are one of the most famous wine stores in the area, and people frequent them for its vast collection of wines, accessories, beers, and artisan food.  They even have a bar section where you can enjoy their products on site.
As a growing business, City Vineyard was looking for ways to support their growth, and that included hiring a wine storage specialist who can help create a unique experience for their customers, preserve their massive wine stock, and gain more buyers at the same time.  Our team and partners then started sketching a master plan for the entire property, including a floorplan, choosing the right wine racks, deciding on the right cooling units, and more.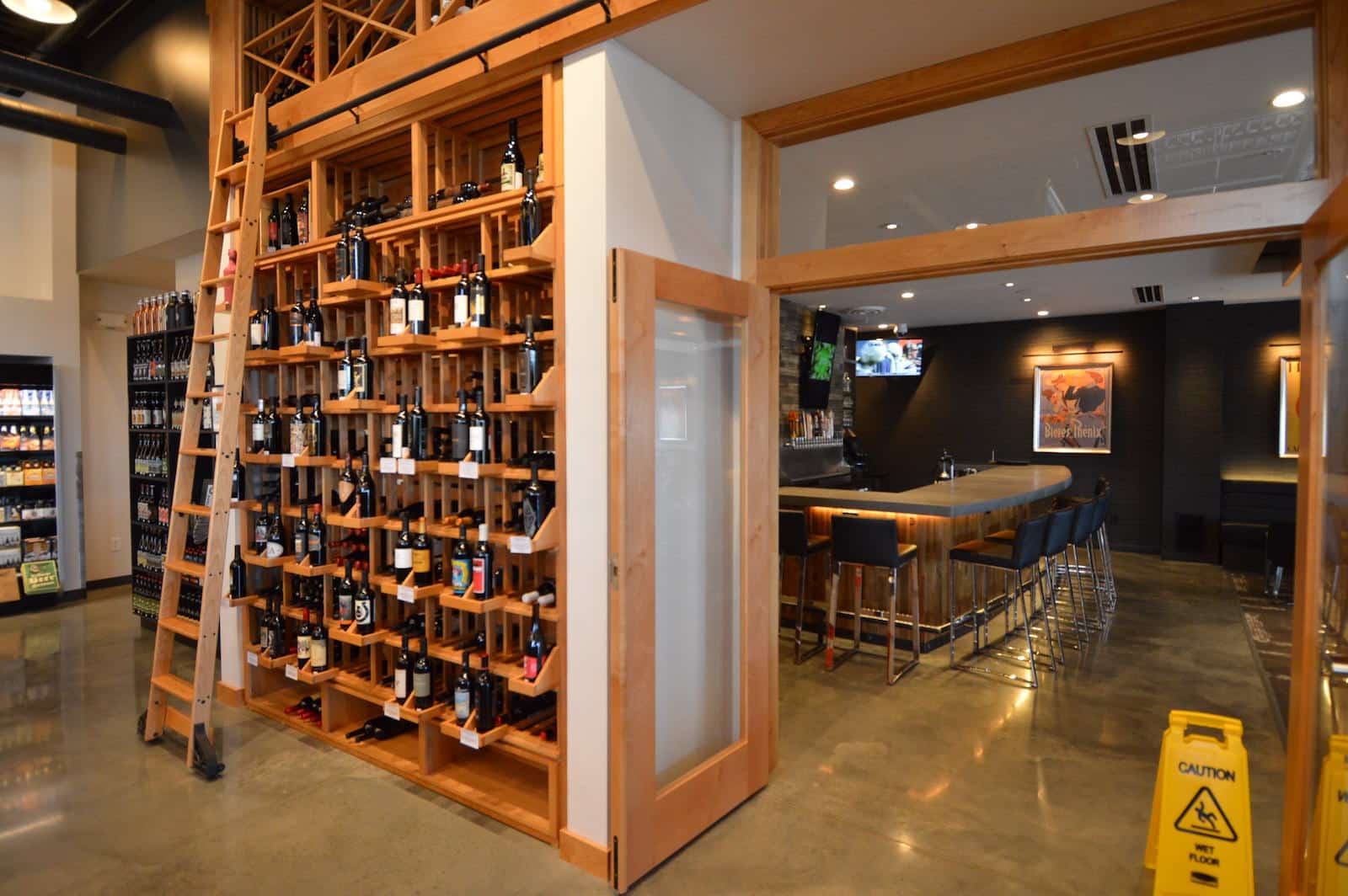 Stylish Wine Racking for that Extra Charm
In a commercial setting,  we  recommend installing wine racks that allow people to read wine labels easily. High-density, locker-type bins should be kept in the back room, while high reveals, horizontal racks, and vertical racks should be the ones used for display in the common area.
Here are the types of wine racks we incorporated into this commercial wine cellar:
Multi-Level High Reveal Racks
Single Standard 750 Racks
Double Deep Wine Racks
Wooden Case Bins
Racks for Vertical Displays
Lattice X-bins
Round Aisle Racks
Many of the wooden wine racks are built with dado spacer bars and a 1.5" toe-kick base for added stability, as well as comfort and safety for the customers.
The wine racks also extended to their bar area. In there, we opted for wall-mounted wine racks since they contributed to the aesthetic of the section and made sense space-wise. The bar racks also have a built-in stemware area.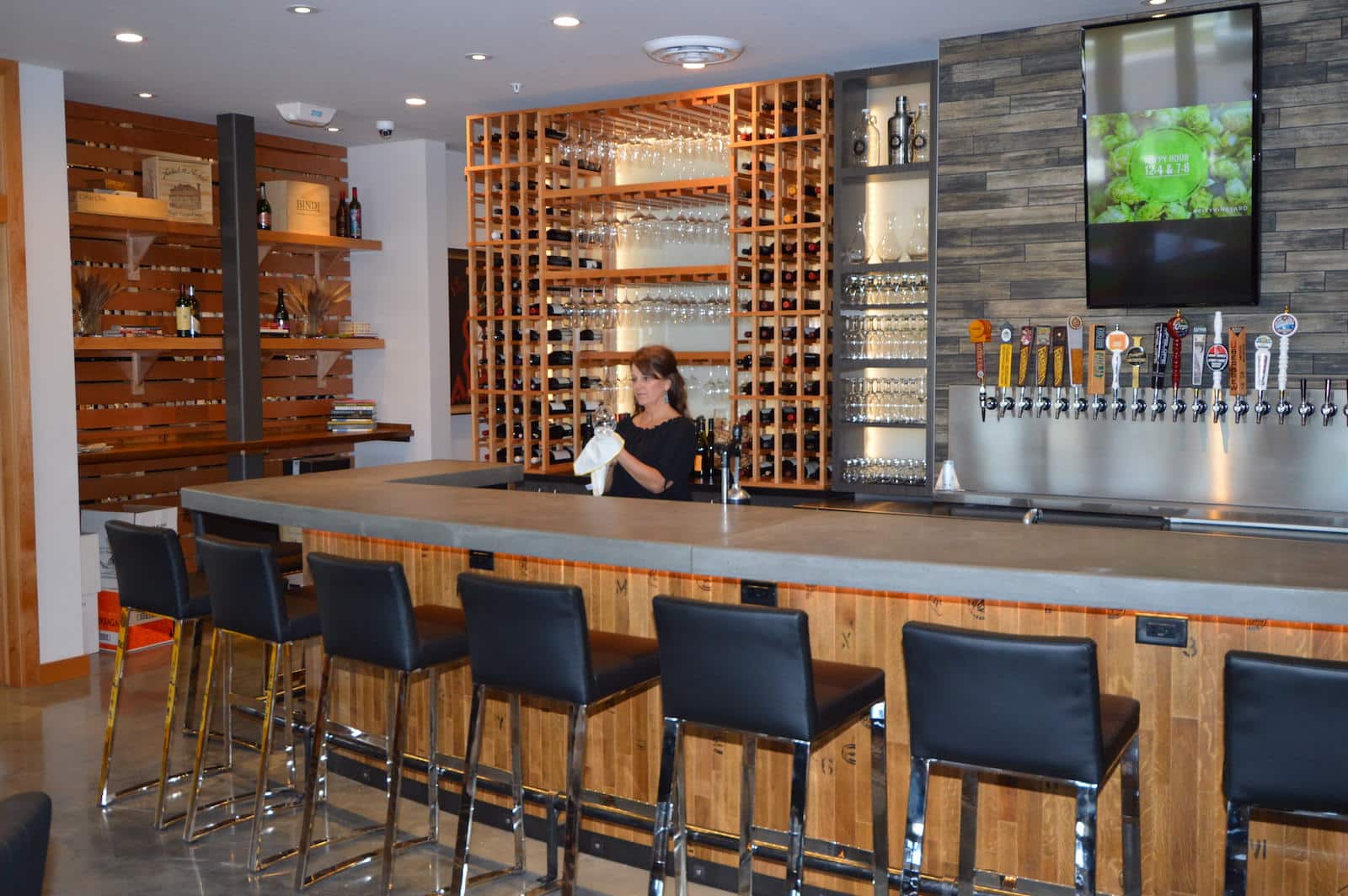 Some of the wall-mounted wooden wine racks in the main area were built really high to maximize the space. For people to reach the top racks, we happily installed an attached, rolling library ladder that looked equally as good as the racks. It made that section look more vintage and home-like.
Some of the drinks you'll find beautifully displayed throughout this commercial wine room are:
Sauvignon Blanc
Bordeaux
Cabernet Sauvignon
Italy Wines
Pinot Gris
Pinot Noir
Weird Whites
Rhone
Chardonnay
Sirach
Champagne
Providing a Convenient and Easy Shopping Experience for Wine Lovers
Since City Vineyard's main shopping area is quite massive, it can be overwhelming for people walking into the room. There are just too many wines to look at! So, along with planning the design and layout of the space, our team also discussed where it would be best to arrange or position every type of drink and the most suitable lighting options for each corner. This way, people can locate what they're looking for a lot easier and go through similar options if they want to try other wines.
For example, there are dedicated areas per region: Italian, French, Australian, South American, and more. Different brands of Chardonnays are also grouped together, the same with Pinot Noirs, Sirachs, and so on.
The heights of the freestanding racks were carefully thought out too. For example, we placed several wine blocks at eye level so shoppers could easily read the bottles without crunching down. All the rows are also at arm's length, so shoppers can easily reach for the bottles.
At Custom Wine Cellars Denver, we always work hard to consider everything your space and business needs, including orchestrating an excellent shopping experience. Our designs are not only stylish, but we also make sure they make sense for the users.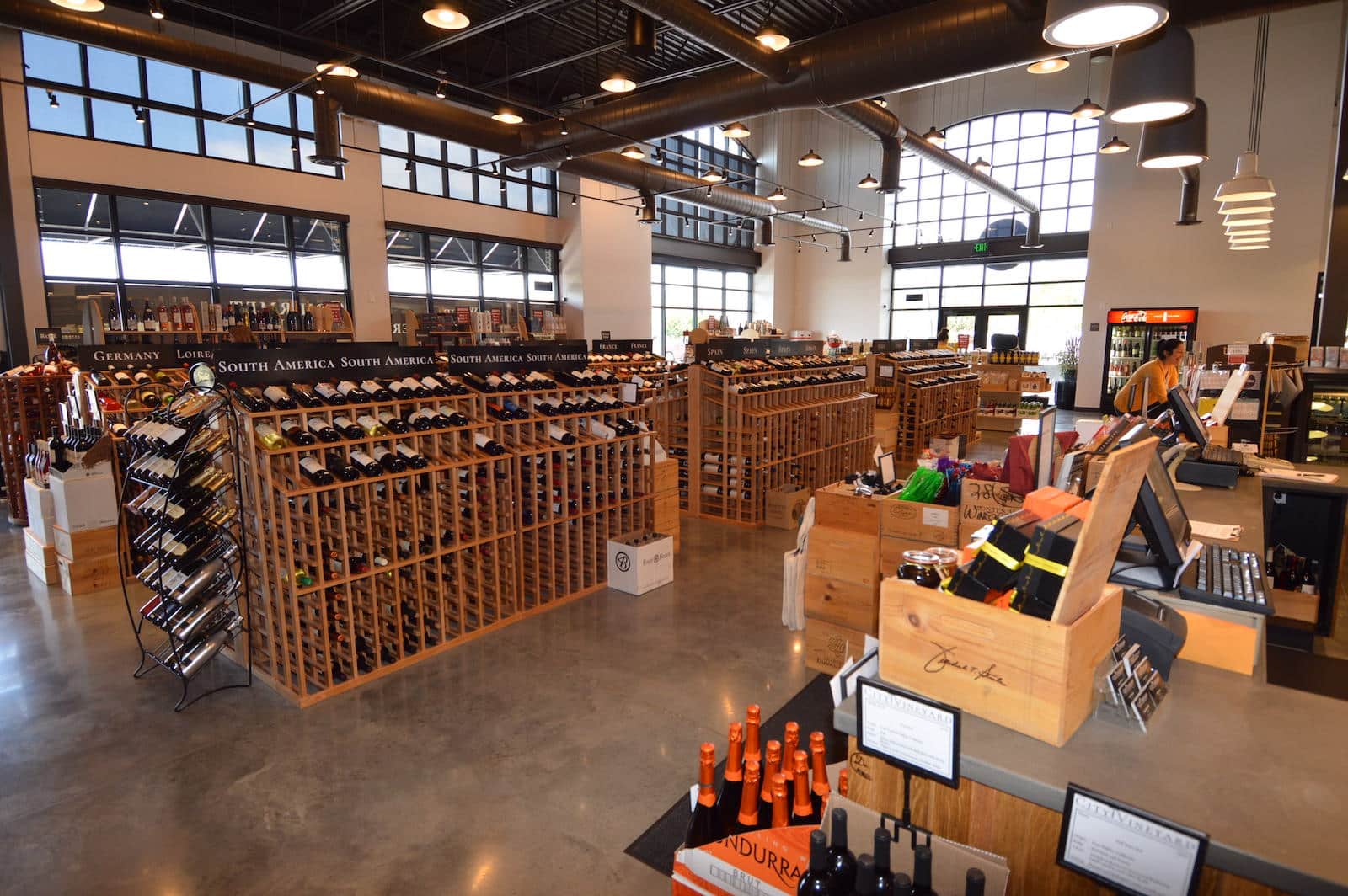 Grow Your Denver Business by Getting a Custom Commercial Wine Cellar by CWC Denver
While this space boasts well-planned wine racks, customizing commercial wine rooms is more than its wine racks. Selecting the right air conditioning system for your wine room is very crucial to maintaining optimum storage conditions. In a big space like City Vineyard's store, maintaining temperature and humidity can be more challenging compared to a small home wine cellar. That's why you need to work with specialists with years of experience building commercial wine cellars like Custom Wine Cellars Denver.
We are all passionate about creating the perfect wine storage space for every type of collection, and we know exactly what should go into creating a great commercial wine room for your business and your customers.
Get in touch with us today at +1 (303) 872 – 7858, and let's see how we can make your vision into reality!