Wow-Worthy Wine Cellar Construction Project by Denver Builders: a Residential Home Garage Converted to a Stylish Custom Wine Room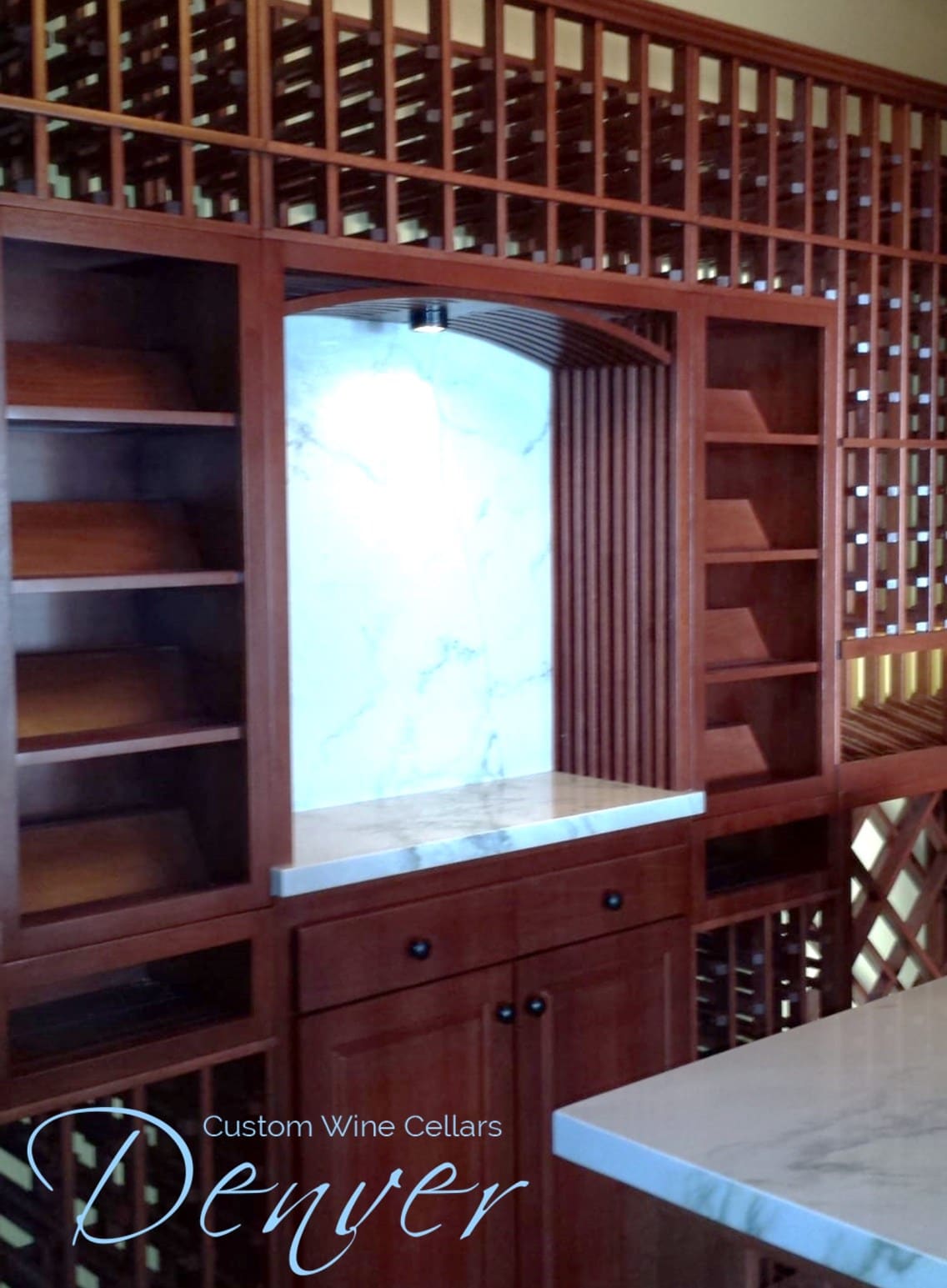 A client had hundreds of red wines in his collection. When one of his relatives, who was also a wine collector, passed away, he was chosen to inherit the wines. This made him decide to invest in a large wine storage area. He hired Coastal Custom Wine Cellars in his wine cellar construction project, which started in March 2014. They had to transform a 4-car garage into a residential wine room. 
A Partner of Custom Wine Cellars Denver Helped a Client 

for

 

His Custom Wine Cellar Construction Project in Orange County  

 

 
Whether you have a hundred or a thousand bottles in your collection, experts recommend that you store them in a room that meets the requirements for the proper aging of wine. At Custom Wine Cellars Denver, we have been collaborating with top-notch builders in wine cellar construction projects. In this particular project, Coastal Custom Wine Cellars helped a homeowner in building a wine room for his growing wine collection. 
After Coastal Custom Wine Cellars was contacted by the client in winter, they had to visit his home to assess the requirements before starting the construction. The owner used to collect red wines from different regions, but when he inherited a large number of wines, he decided he should invest in a climate-controlled wine room.  
Three months after, the project began. Coastal's team created 3-dimensional drawings, which include a plan view, different elevations of the wine room, features of the racking system, and bottle capacities. The 3D design package comes free when you work with Coastal. The CAD images provide a good visual of the placement and style of the wine racks that will be used by your builder.  
Amazing Transformation of a Garage in a Residential Home by a Trusted Partner of Custom Wine Cellars Denver 
In every project that they do, Coastal Custom Wine Cellars always do their best to exceed the expectations of their clients despite the challenges that come their way.  In this garage conversion project for a residential home, they enclosed the back half of the 4-car garage to help them create a 17' wide x 10' deep wine room. 

The client wanted a storage area for about 1,500 bottles. However, as a result of Coastal's passion and expertise, they came up with a design that would house 2,138 bottles. What an amazing job!
Magnificent Racking Design for Custom Wine Cellar Construction of a Denver Home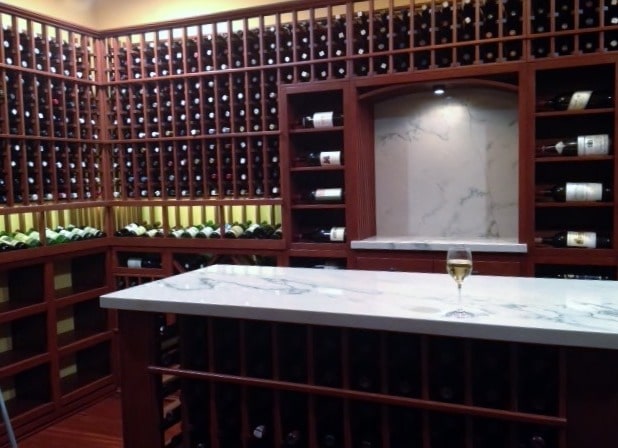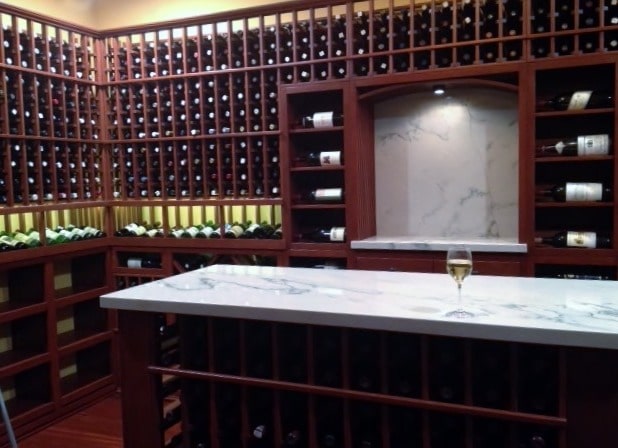 You want your prized wines to be displayed impressively. Thus, you must work with a knowledgeable designer who will meet your aesthetic and functional needs. For this particular garage conversion project for a residential home, Coastal Custom Wine Cellars incorporated different racking configurations too add more character to the wine room.
The racking was installed around the perimeter of the room. Coastal Custom Wine Cellars manufactured the wine racks from one of the most sought-after types of wood in the construction industry.  All of the wine racks have a toe-kick base and a base molding of 1 ½ inches.             
Elevation A 
Elevation A refers to the back wall, which is directly across the wine cellar door. The focal point on this wall is the lattice arch with a granite tabletop at the center of the racking. It is flanked by horizontal display storage on both sides.  These sections can accommodate 1.5-liter bottles and magnums.  
A high reveal display row, which lines the middle of the racking, pitches the bottles at a 15-degree angle. It allows the owner to show off his wines and make sure that the cork of each bottle is in contact with the wine. The rest of the rack openings were intended for storing 750ml bottles individually.  
The client wanted extra storage space for his wine accessories such as bottle openers, decanters, wine glasses, napkins, and accouterments. To meet this requirement, Coastal Custom Wine Cellars added two drawers and cabinetry below the granite tabletop. Individual wine racks, lattice diamond bins, and a few horizontal display storage bins were used alternately on the left and right sides of the bottom section. The racking on the back wall can house 692 bottles. Puck lighting was installed above the arch to highlight the area.  
Elevations B and D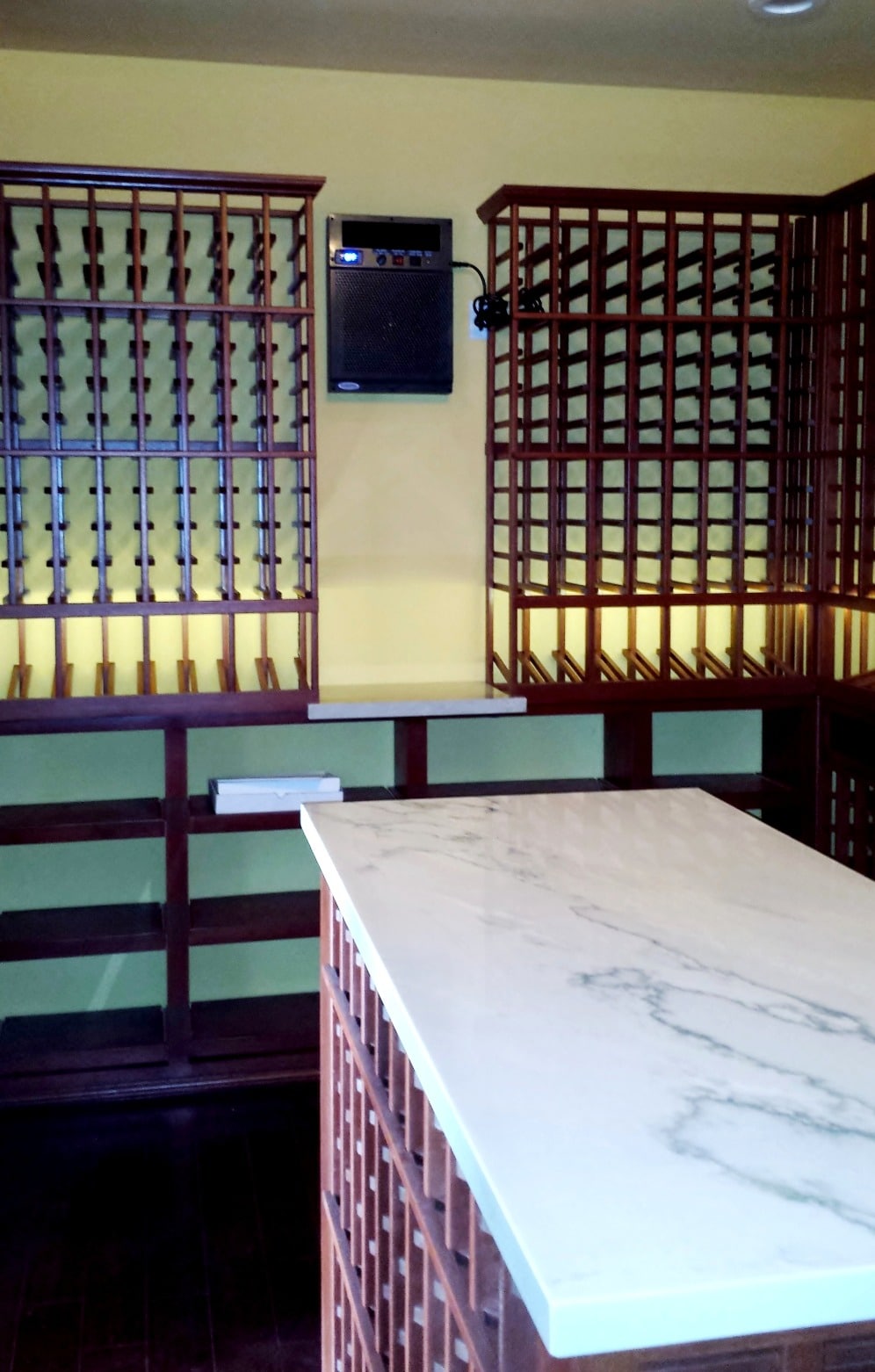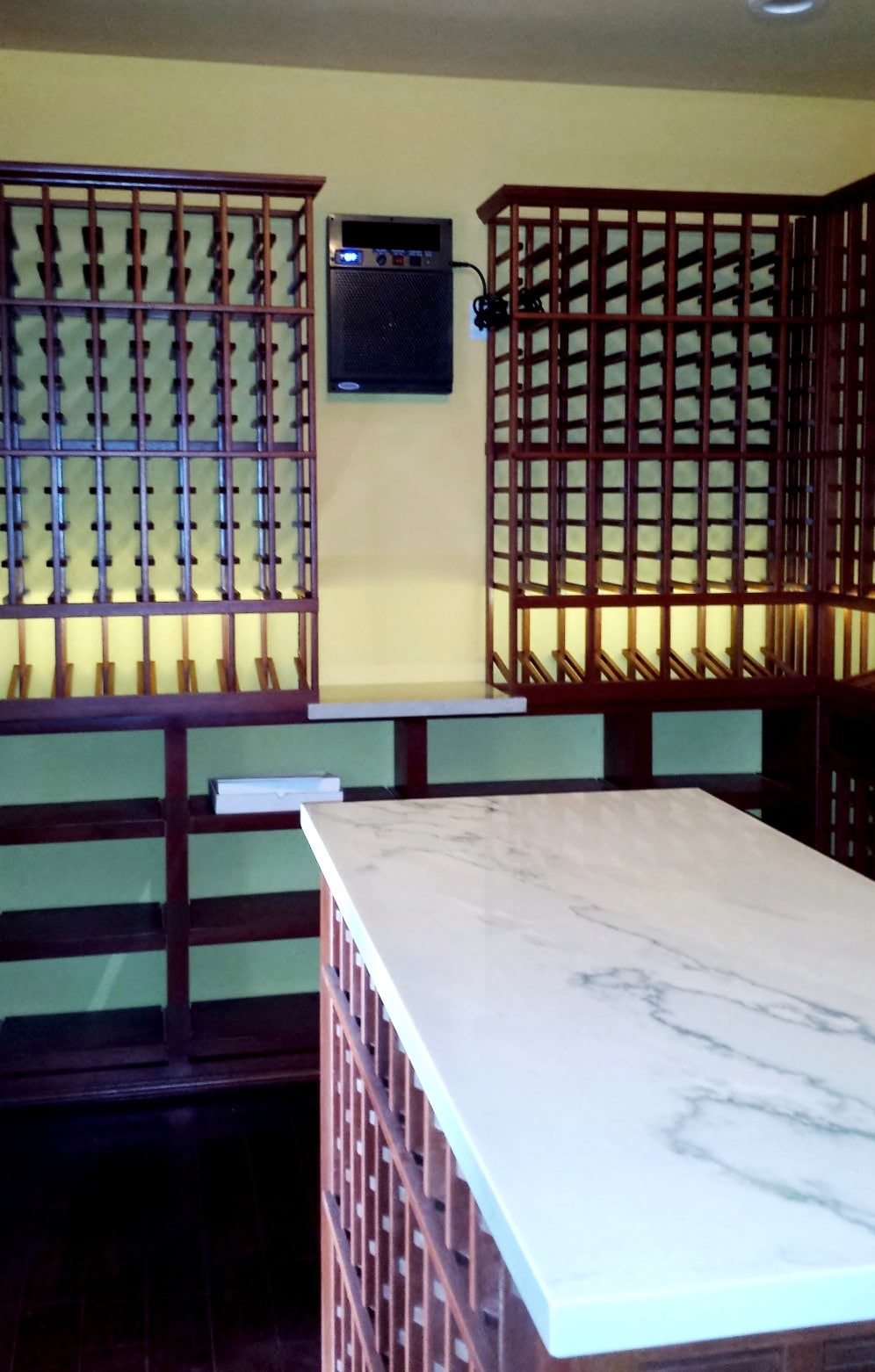 These elevations refer to the right and left walls. Both walls were installed with the same racking styles. However, there is an opening for the cooling unit on the top section of the left wall. All areas at the top section are individual wine racks. Another display row lines the middle section.  
Coastal Custom Wine Cellars included wooden case and solid rectangular bins, which are both ideal for storing wines in bulk. Moreover, these racking styles allow the owner to manage and monitor his wine collection efficiently. The wooden cases are on roll-out shelves for quick access. 
Elevations C and E
Elevation C refers to the walls located on the sides of the entryway. Both walls start with a true-radius curve quarter round display rack for storing a few bottles and other accessories. They consist of single bottle storage, diamond bins, and a display row.  
In Elevation E, you can see a freestanding table that includes a granite tabletop. This area is an excellent place for decanting, serving, and drinking wine with guests. The end caps consist of label-forward display racks.  


Cooling the Custom Wine Cellar with a Reliable Cooling System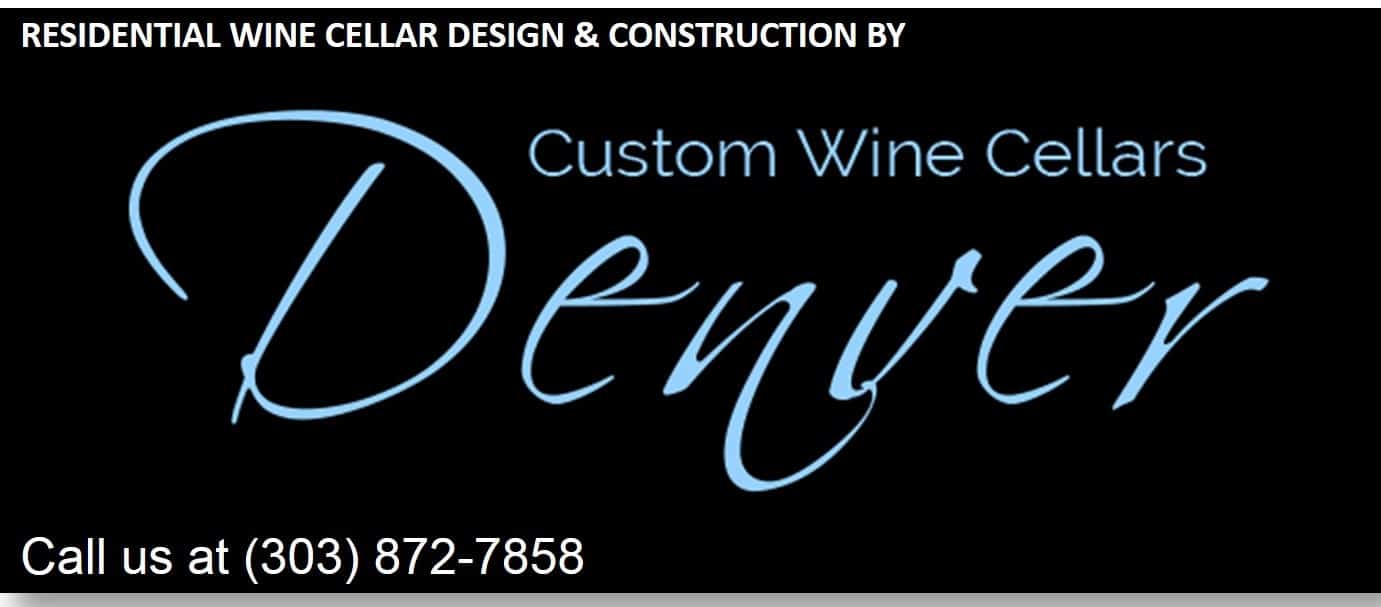 A reliable wine refrigeration system plays a significant role in proper wine storage. Coastal Custom Wine Cellars installed CellarPro VSX. A CellarPro VSX is a self-contained cooling unit with an exterior vent, cooling unit. It provides venting to the outdoors in order to be able to create the perfect environment necessary for wine aging. The cooling unit was installed on the left wall of the wine cellar. 
Self-contained units manufactured by CellarPro have a setting designed to maximize their performance and efficiency of the system. They also have adjustable an electronic temperature and a humidity control panel.
The Coastal team offers different models of CellarPro such as the 1800 Series, 3200 Series, and CellarPro 4200 Series. 
If your wine closet is more compact, you can also consider a split-type wine cooling system, like this one that we installed inside our modern home wine cellar.
Let Us Help You Build Your Dream Wine Cellar!
Custom Wine Cellars Denver will connect you with an expert who can turn your garage into a stunning residential home wine cellar. We collaborate with top-notch dealers who are located across the United States. If you need help with your traditional, rustic, or modern wine cellars, do not hesitate to call us at (303) 872-7858.